In 1948, a six year old boy from Broughton, by the name of Harold Allan Clarke, walked into Mr Burke's class at Ordsall Board School. The only spare seat in the room was positioned next to a certain Graham William Nash. It was the beginning of a friendship that was a significant part of the 1960s golden era of pop music and a friendship that lasts to this day.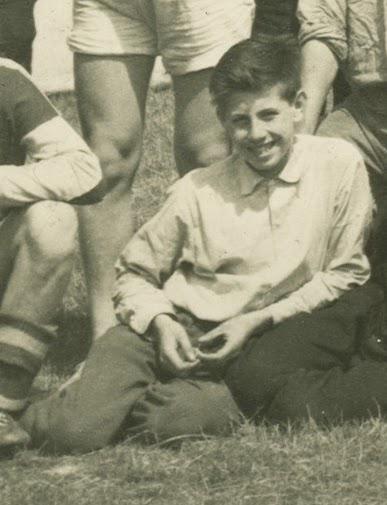 Both lads bonded over their love of singing, membership of Salford Lads' Club and a mutual love of Manchester United. In October 2013, Graham Nash told this writer in his hybrid Salfordian/Californian accent that "there's only one team in Manchester man and that's United". In his autobiography, Nash elaborated on the effects of the Munich air crash, which occurred days after his 16th birthday: "The Busby Babes were my team. They were our local pride. My Dad had taken me to dozens of their matches and one of their most celebrated players, Eddie Colman, went to my school. It was impossible for me to digest."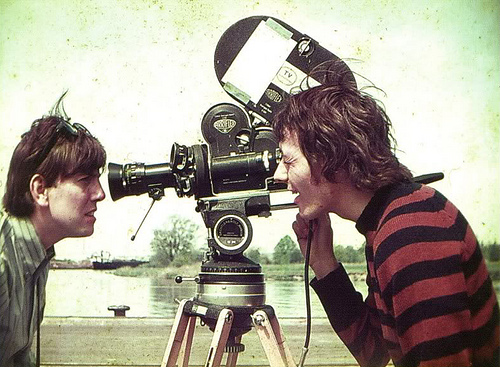 Nash grew up on Skinner Street and Clarke lived nearby on Cavendish Street. Both streets were wiped off the map by the Ordsall regeneration of 1969. They were also both members of Salford Lads' Club. Life-long Club member Archie Swift said that "He's a lovely lad, Graham Nash. Hadge Clarke, he was alright too but he wasn't in the club as much. Graham has always been a club lad. Graham sang at St Clements Church, one night we were having a brew upstairs of Salford Lads Club and Sam Bebbington, the choirmaster at Manchester Cathedral heard Nashy singing Bye Bye Blackbird. Sam told me that it was the finest voice he had ever heard." Salford Lads' Club secretary, Brian Ball said that "Graham got his first guitar by swapping his cricket bat with a lad called Roy Watson." In October 2011, outside the Adelphi building of Salford University, Nash told Tony Flynn of Salfordonline that he remembered his hometown fondly. He said: "It was only about four or five years ago that a book I was reading told me that Salford was a slum. Now I didn't know that because we had a ball to kick around so we were okay. I have many warm memories of growing up here"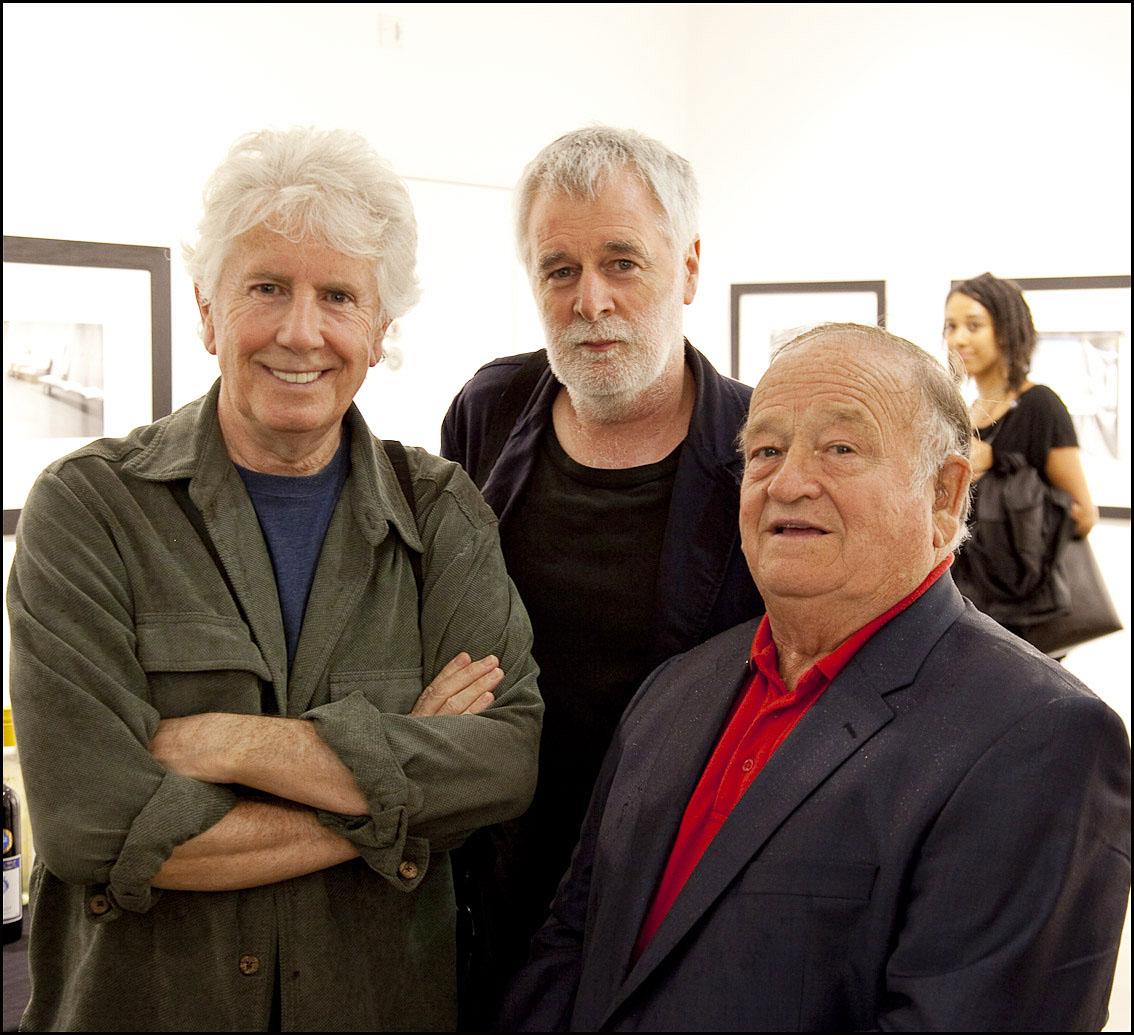 After leaving Salford Grammar and Ordsall Board School (respectively), Nash and Clarke did a variety of jobs. Clarke worked at Kenyon's Electrical Store on Victoria Bridge and they continued their singing practice. In 1960, they made their first acetate at Johnny Roadhouse's shop on Oxford Road. Brian Demster told Salfordstar that "In the early 60s, me, Graham and Allan Clarke used to work for Washington's mail order shop on Deansgate. Graham was in the menswear department and I was a general dogsbody. In those days, they were calling themselves Ricky and Dane Young (hoping to be mistaken as brothers, à la Everlys), The Guyatones (after a particular model of guitar that they were both fond of) and the Fourtones. They had no equipment, so they used to borrow our stuff. I last saw Graham years ago at Mr Smith's club. Imagine that – Ladywell flats on Eccles New Road, to Hawaii! But I just remember him as a really good lad."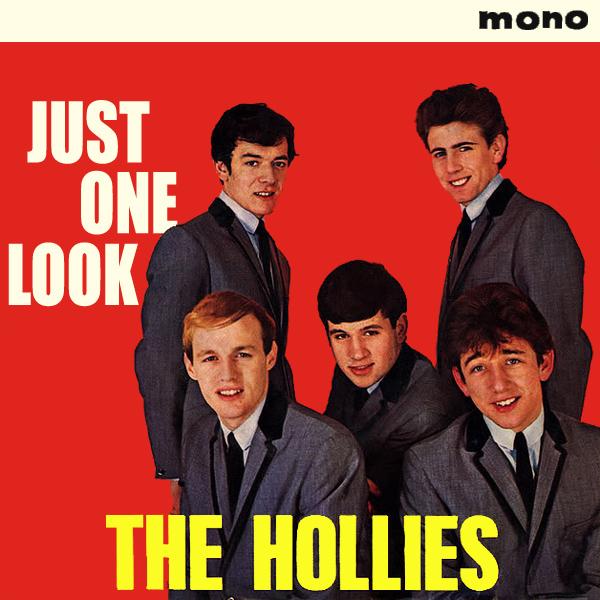 They became regular performers at The Dockers Club on Trafford Road and The Devonshire Sporting Club in Higher Broughton, which was owned by Bill Benny, a wrestler and a man of local renown. Allan Clarke told Jason Barnard in March 2014 that Benny "gave us 10 bob between us and asked 'Will you come back tomorrow and do some more of our other clubs?' That was the start of Graham and I getting even more interested in music"
The Hollies debut single, (Aint that) Just Like Me, released on the 1st of May 1963 and reached number 25 in the UK singles chart
They first called themselves The Hollies for a September 1962 gig at the Oasis Club on Lloyd Street in Manchester. With resident DJ Mac Lacey, The Hollies were regular performers at The Oasis and the Heaven and Hell club on Sackville Street over the next twelve months. Radio presenter and fellow Salfordian Mike Sweeney saw The Hollies at The Oasis Club in May 1963, around the time that the band's debut single, (Ain't That) Just Like Me, was released. Sweeney told this writer that "that the harmonies are as good a set of vocals as you can hear in popular music. If you look at the great vocalists, like Don & Phil Everly, if you listen to the harmonies of The Beach Boys, if you listen to the harmonies of the Walker Brothers, it was only The Hollies that could do harmonies that way."
The Holiies performing their second single, Searchin', live at the BBC in 1963
Graham Nash himself acknowledges the importance of The Everlys. In September 2013, Nash reminisced: "April 22nd 1960, The Everly Brothers are coming to town. Me and Clarkie are dying to see them and we decided that we were going to meet them. They were playing The Free Trade Hall and the best hotel in town (The Midland) was only a hundred yards away so we guessed that's where they were staying. After the show, me and Clarkie decided that we were going to wait on the steps. About 1.20 in the morning, they came around the corner, they'd been to a nightclub. Instead of just patting us on the head and signing a quick autograph, they stood and talked to me and Clarkie for what felt like twenty minutes and it changed my life."
By 1963, Hadge Clarke became popularly known as Allan. Graham Nash shrewdly observed, "Harold is not a rock'n'roll name." On April 3rd 1963, two days before Clarke's 21st birthday, The Hollies were signed to Parlophone Records by producer Ron Richards. After a couple of minor hits, they scored their first major hit with "Stay". They performed this song on the inaugural Top Of The Pops (which was filmed on Dickenson Road in Rusholme) on New Years Day 1964, alongside Dusty Springfield and The Rolling Stones. Three weeks after that appearance on Top Of the Pops, they released Just One Look, an insanely catchy song originally done by Doris Troy, which reached number two. The Hollies by this time consisted of Clarke, Nash and they also had Tony Hicks on lead guitar, Bernie Calvert on bass and Bobby Elliot on drums.
Just One Look performed by The Hollies for Top Of The Pops at Dickenson Road studio in 1964
Allan Clarke spent as much time as humanly possible in Salford with his wife Jeni and Graham Nash, bought his mother (Mary) The Unicorn pub on Broughton Road in Pendleton. However with the increasing success, this meant that as per the obligation for ambitious bands at that time, The Hollies based themselves in London. They relentlessly recorded hit singles, radio shows and performed concerts up and down the UK at a rate that would have today's pop stars running for the Priory after a month. As the novelty of Northern pop bands wore off on a ruthlessly fickle public, The Hollies actually saw an increase in popularity. In May 1965, they scored their first UK number one with I'm Alive. This was the beginning of the first golden period for The Hollies. Their next song Look Through Any Window was written by an eighteen year old Broughton lad called Graham Gouldman (who himself would go on to achieve a very successful career). This song marked the bands first significant appearance in the American charts, reaching 32 on the Billboard 100.
The Hollies performing I'm Alive in 1965
The next hit The Hollies had, in February 1966 is in the opinion of this writer, their best ever song. I Can't Let Go composed by Chip Taylor (who also wrote the more famous Wild Thing by The Troggs), which reached number two in the UK charts. Following that success, another Graham Gouldman song, Bus Stop, got The Hollies into the much coveted Billboard top 10.
The Hollies miming I Can't Let Go on a vessel going up the Manchester Ship Canal on a windy day in 1966. Looking at where Allan Clarke, Graham Nash and Tony Hicks are stood would nowadays give a health and safety rep heart failure
In 1967, The Hollies released On a Carousel and Carrie Anne, two more infectiously catchy songs and the latter uniquely had a steel drum solo. After this, the band indulged in an ill-advised foray into psychedelia. They released the excellent, mostly Nash composed King Midas In Reverse in September but it was a commercial failure. While the song was excellent, the accompanying album Butterfly was mediocre at best. After this chastening and much to Nash's chagrin, The Hollies returned to the older method of making catchy but innocent music and this caused disharmony in this famously harmonius band.
The Hollies performing Carrie Anne on The Smothers Brothers show in New York in 1967
The Hollies, rejected another Nash song, Marrakesh Express and worse to Nash's eyes, they recorded the catchy but inane Jennifer Eccles. The song's title was a combination of the first name of Clarke's wife and the maiden name of Nash's first wife Rose. Nash's first wife also came from Ordsall. Archie Swift said "Now she Rose Eccles, whoa you should've seen her! Talk about stop a bus? She's walking down Regent Road, she's got a short skirt on, knee length leather boots, a French hat and she's pretty well built to say the least. The bus driver is going down Regent Road towards the docks and he crashed the bus looking at her. The best of it is that his bosses never did owt to him!" While Graham Nash's first wife clearly had plenty of admirers, they had grown apart. 1968 was to be a seismic year for Nash, he left his wife, his band and his country. A band decision to record an album of Bob Dylan covers was what tipped Nash over. In September 1968, The Hollies released another brilliant single Listen To Me but while Nash gave a typically stellar performance, his heart wasn't in it. He said "I'm done with England and I need to move". Graham Nash played his final show with The Hollies at the London Palladium on December 8th.
Nash went on to form the phenomenally successful Crosby, Stills & Nash with David Crosby from The Byrds and Stephen Stills from Buffalo Springfield. Crosby, Stills & Nash, despite the status of its members, still had teething problems. They were rejected by Simon & Garfunkel and also by George Harrison for Apple records, a decision that beautifully sums up the whole mess The Beatles had got themselves into at the time. Their eponymous debut was released to great commercial and critical success in May 1969. A success that only compounded the shambles that Apple records was. In August 1969, Crosby, Stills & Nash, along with Stephen Stills old bandmate Neil Young, played a one hour show at the legendary Woodstock festival, a set that commenced at three o'clock in the morning.
Crosby Stills & Nash performing Marrakesh Express at Golden Gate Park in San Francisco on November 3rd 1991. This was for the Bill Graham memorial concert
While Crosby Stills, Nash & Young sang Carry On, The Hollies sans Nash, carried on playing Carrie Anne. The Hollies actually went onto have some of the biggest success of their career. In September 1969, they released possibly their most famous song (He Ain't Heavy) He's My Brother, featuring a young Elton John on piano, and achieved a number three chart placing. In 1970, they released the magnificent kitchen sink drama that was Gasoline Alley Bred, a song which could have been the script to a Shelagh Delaney film. They also released an album, that in the opinion of this writer is their best ever, Confessions Of The Mind. In 1974, they released another worldwide smash hit The Air That I Breathe, a song that was partially composed by Albert Louis Hammond, father of The Strokes' guitarist Albert Hammond Jr.
Crosby, Stills & Nash concluded a North American tour in October 2014. Graham Nash said in July that he has twenty five new songs to record and he's hoping to record them this year with David Crosby and Stephen Stills. The last time Crosby, Stills & Nash were in Manchester was in October 2013. Nash made it clear to the audience how pleased he was to be "back home", before dedicating his seminal song Our House to his sister (Elaine) in the audience. That song was written in Laurel Canyon with Joni Mitchell as his muse, but listening to its lyrics, the song could easily be as much about Ordsall as it could be about Los Angeles.
Allan Clarke performing Bus Stop with Graham Nash and David Crosby at The Royal Albert Hall in October 2011. Immediately followed by Nash singing Our House
The Hollies are still a working band to this day with original members Bobby Elliot and Tony Hicks still in the ensemble. As a celebration of their 50th anniversary, they extensively toured the UK in the latter half of last year yet perversely, didn't play Manchester or Salford. After Graham Nash left in 1968, he temporarily rejoined the band in 1983 for a tour of the United States and the release of a new single, a cover of the Holland-Dozier-Holland classic, Stop In The Name Of Love. Allan Clarke retired from singing in 1999, partially due to the declining health of his wife and also, as he explained to Steve Wright, he couldn't hit the high notes anymore but in recent times, he has been writing lyrics for Carla Olson.
They did alright though, those two lads from Ordsall.
Performing He Ain't Heavy, He's My Brother at BBC Pebble Mill studio in March 1993
Graham Nash talking about Manchester in 2004 
This article first appeared in United We Stand, #245. To subscribe to UWS or to buy that particular magazine, click here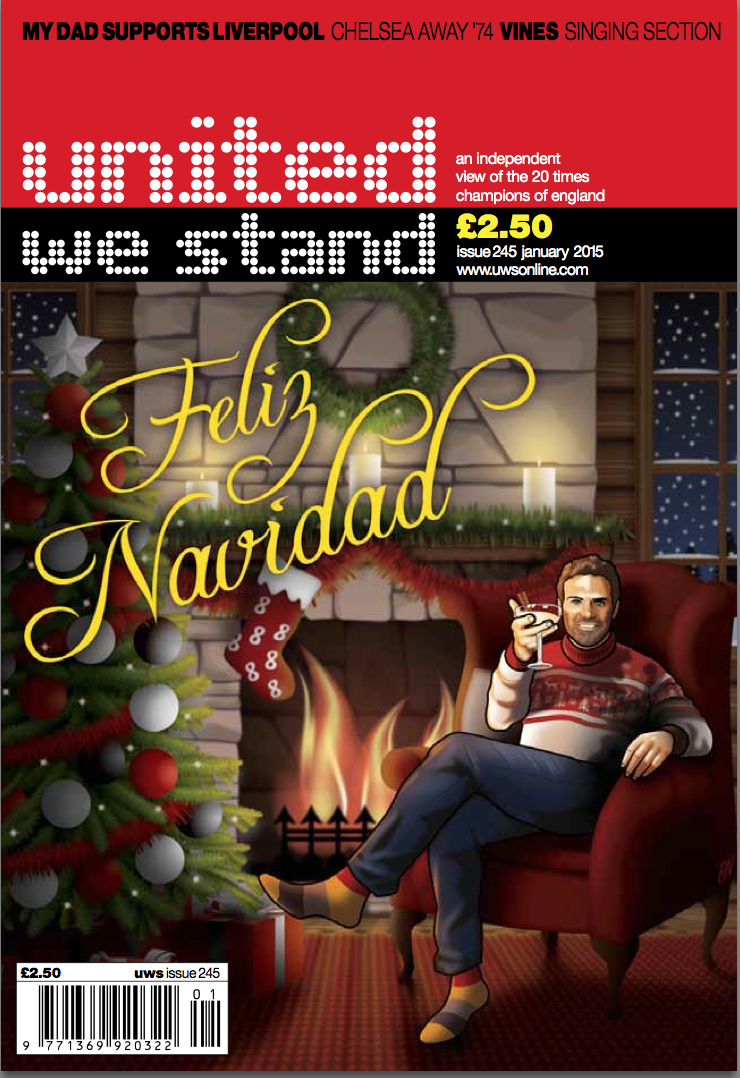 Many thanks to Leslie Holmes, Archie Swift and Brian Ball at Salford Lads Club for their time and hospitality. If you would like to make a donation to Salford Lads Club, click here